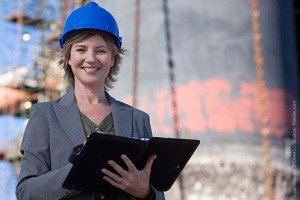 Architecture is an exciting and rewarding career. People who have strong right brain abilities and strong left brain abilities often do very well in architecture because it makes use of their creativity as well as their linear planning abilities. However, despite architecture being a very desirable career field, it is an industry that can put a great deal of stress on its professionals. Architects are met with high expectations such as long work hours and heavy responsibilities.
Expectations are high on architects. Architects will always be in demand because humans will never stop building structures. However, there is a shortage of architects in the industry, which puts professional architects in high demand. This keeps them working around the clock to deliver models and designs to clients. Architecture is an exacting profession, meaning it is intended for the most careful kinds of perfectionists. The level of perfection that is expected from architects is astronomical, increasing the pressure on their shoulders.
The level of responsibility that comes with a career in architecture is also astounding. Architects are the initiators of responsibility for the foundation, support and sturdiness of a structure. If their design is flawed, nothing else in the creation process will be functional. That means the safety of every person who is ever inside the structure or nearby it is their responsibility. This is why architects go to school for a minimum of six years to study every detail of designing buildings.
A great many professional architects state that they love their profession, however, the pressures and expectations are too heavy for some. Many fall away from architecture when they get a taste for how demanding it can be, while others suffer more and more the longer they stay in the industry. Professional architects may end up with mental disorders or addiction problems due to levels of stress they encounter in their careers.